The Legal Matters
are made up of equal parts Chris Richards, Andy Reed and Keith Klingensmith.
Below you will find links to the bands other musical endeavors near and dear to their collective hearts.
Andy Reed - An American Underdog
Andy's a student of the Beatles, Beach Boys and Harry Nillson and with his band An American Underdog - Reed continues to write and record songs with classic feel and an emphasis on melody and harmony. Andy also runs a studio out of Bay City Michigan - Reed Recording Company.
Be sure to check out the brilliant 2011 release-
Always on the Run
and the 2014
A/B EP
(available on 7' vinyl and download)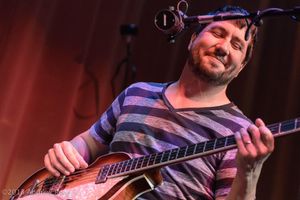 Chris Richards - Chris Richards and the Subtractions
Chris has spent the last ten years honing his pop creations with his band The Subtractions. In this time they've released three essential pop records in
Mystery Spot
(2004),
Sad Sound of the Summer (
2009) and
Get Yer La La's Out
(2011). The Subtractions have perfected pop with a punch. Coming in 2014 (summer) Sugarbush Records (UK) will be releasing an LP only release of tracks from
Mystery Spot
and
Sad Sounds
- entitled
Chris Richards and the Subtractions
-
A Smattering of Mystery and Sound
.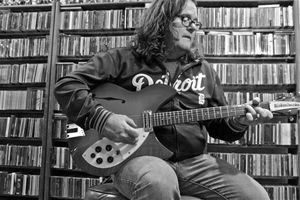 Keith Klingensmith - The Phenomenal Cats and Futureman Records
Keith and Chris started out playing in local legends-
Hippodrome
in the mid 80's. After the band dissolved by 1990 - they formed the pop project know as The Phenomenal Cats and released an EP in Sweden called Seagirl and Five Other Dogs (96). Keith spends the rest of his time manning the incredible
Futureman Records
pop label (keeping pop masterpieces alive digitally for the ages).